Yalova is a peaceful, serene city, known for its lush nature, hot springs, and moderate climate, which makes it a perfect destination for tourists looking to be "one with nature".
There are evidence that suggest that the first settlement in Yalova dates back to 3000 BC. Since then, many empires passed through, including the Romans, Byzantine, and ottomans, leaving behind ruins of what was once monumental structures and bustling cities. What attracted these early settlers were the abundance of natural resources, and its fertile soil, which allowed for the diversity of trees, shrubs, plants and flowers. Also the various body of waters which provided fresh water and sea food.
"Yalova is my city."

Kemal Ataturk
If you are a history lover, you will find the following attractions most appealing:
The open Museum of Yalova
Opened in 2003, the museum celebrates centuries of history, showcasing the ruins left behind by the Romans, Byzantines, and the ottomans out in open air, scattered throughout a green area in the heart of Yalova Center.
But what if you're really exhausted physically, mentally, and most of all emotionally? Here are some sources of motivation to prompt you in reaching the peak of accomplishment.
Yuruyen Pavilion (The Walking Mansion)
in 1930, an ancient tree was to be removed because it had started to grow against the neighboring mansion, therefore threatening its foundations. They were about to cut down the tree, however Mustafa Kemal Ataturk, the founder of the Republic of Turkey, ordered that the tree should stay where it was and the mansion should be moved 5 meters. Hence its name "The Walking Mansion".
Mustafa Kemal Ataturk's House
The founder of the Republic of Turkey once said "Yalova is my city" a statement telling of his fondness of the city as he loved to go there, especially in his last years. After his death, the ownership of the house went under the National Assembly, and turned into a public museum.

Yuruyen Pavilion (The Walking Mansion)
If you are a nature lover, you will find the following attractions most appealing:
Karaca Arboretum
This arboretum reflects Yalova's fertile and diverse nature, as it hold roughly 7000 different species of trees, plants and flowers, in a 13.5 hectares. Note that Horticulture is a big business in Yalova with approximately 20% of the country's trade happening there, leading the municipality to have the symbol of Yalova as a flower.
Hot Springs of Termal
Located just 12km from Yalova Center, the hot springs of Termal is famous for its healing properties, as it eases symptoms of various ailments including skin, orthopedic, mental diseases and functional disorders. Soldiers from different empires over time used these hot springs to heal after battles, and today, people form all over the world flock to have a swim in these hot springs.
Beach Destinations in Cinarcik and Armutlu
Beside the Hot springs in the district of Termal and Armutlu, Yalova is famous for its great beaches in Armutlu and Cinarcik, where the families from Istanbul come to swim, sunbath and enjoy the various water activities.
Trekking, Hiking, Biking and Camping
There is nothing like walking through the scenic landscapes of Yalova, with attractions such as Sudesen Waterfall, the Bottomless Lake, the Delmece Plateaus, where hikers can find many tree species including pine, oak, and chestnut, across a 400 acres landscape, Erikli Plateau near Tesvikiye Village, and Hasan Baba Area, a protected habitat for deer.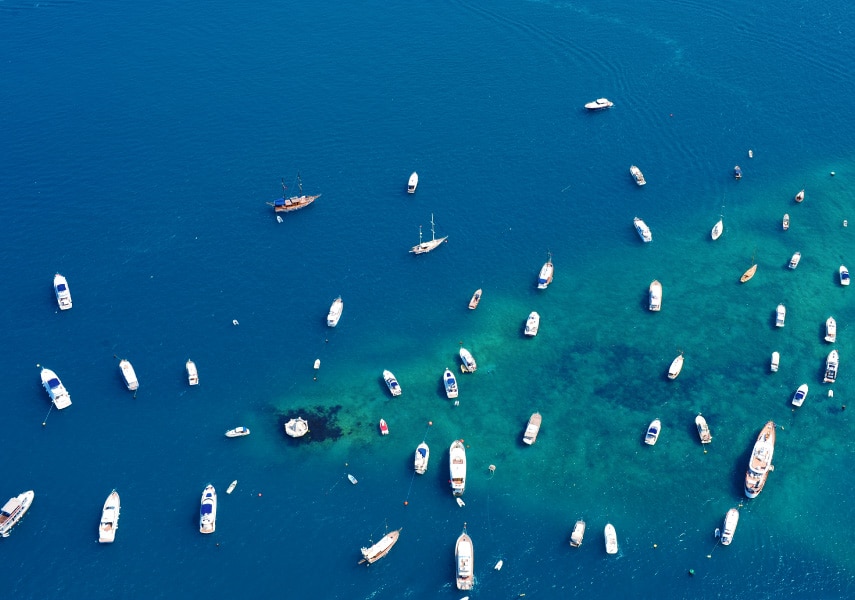 To Enjoy these historical, breathtaking attraction, you might need to stay a few days in Yalova. We recommend that you stay away from Yalova Center and enjoy the serenity of the other districts. Termal has 4 resorts, with running hot spring waters, Cinarcik has Taj Yalova, a hotel Resort with a panoramic view of the Marmara Sea, and just minuets away from all the touristic attractions.
Getting to Yalova has never been easier of faster, as you can take the ferry boat  from Yenikapi in Istanbul directly to Yalova, where you can spend an hour and 20 minutes enjoying the boundless sea and the occasional sight of dolphins, while feeding the every hungry gulls. or you can drive through the asian side of Istanbul, crossing Gazi Osman Bridge and be in Yalova within an hour.